Hi
i just moved into this place with pool and not sure what are these pipes and valves assciated with them. the picture that is posted is when the muliport valve is in filter position.
Mine is Hayward Pro Grid DE filter.
can some one help me so that i can label them. Also appreciate if you let me know what would be the position of the valves when i run the below ..
- waste/drain
- backwash
- rinse
thanks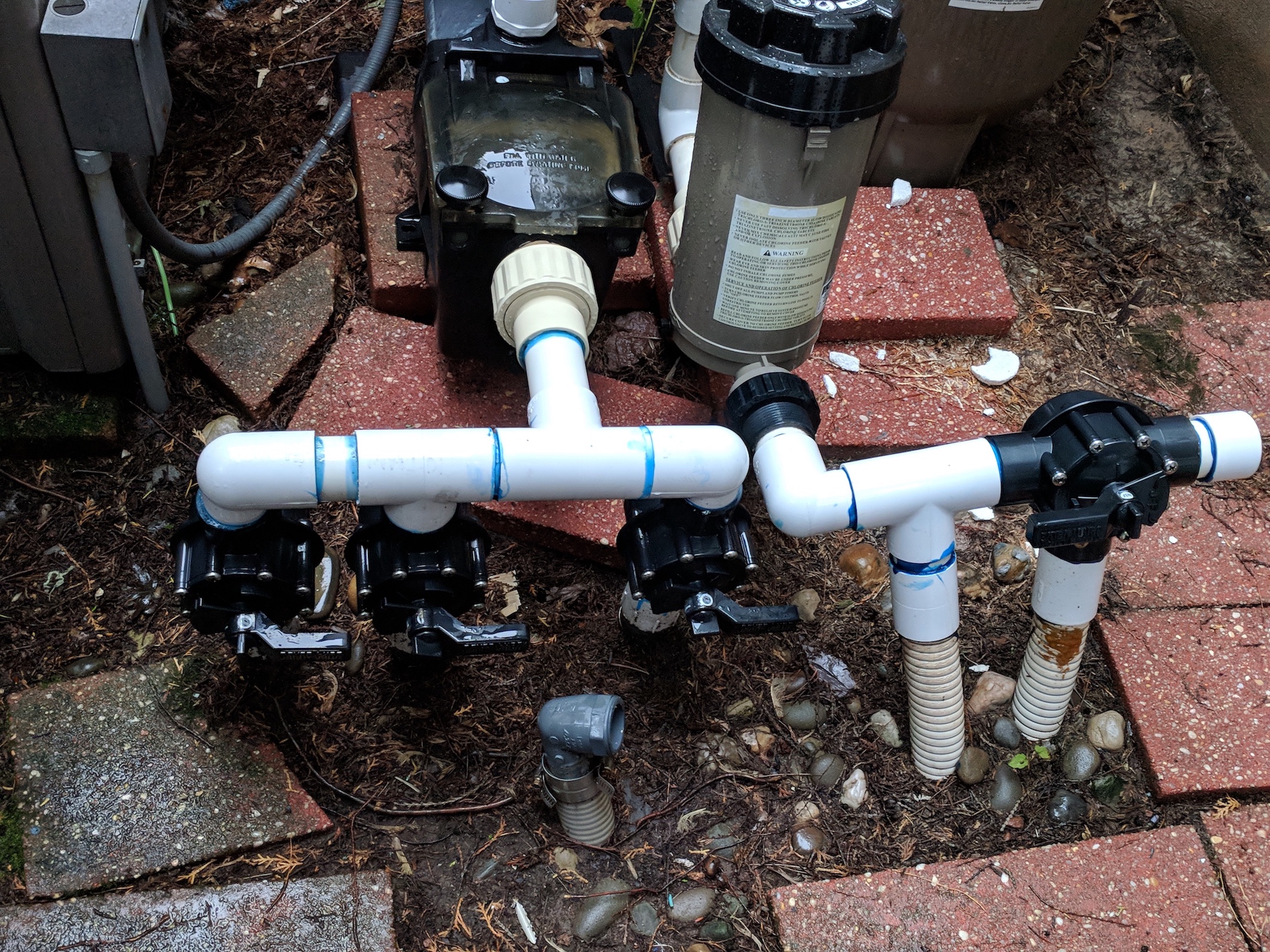 ayward pro grid DE filter.