Replacing all 17 top ca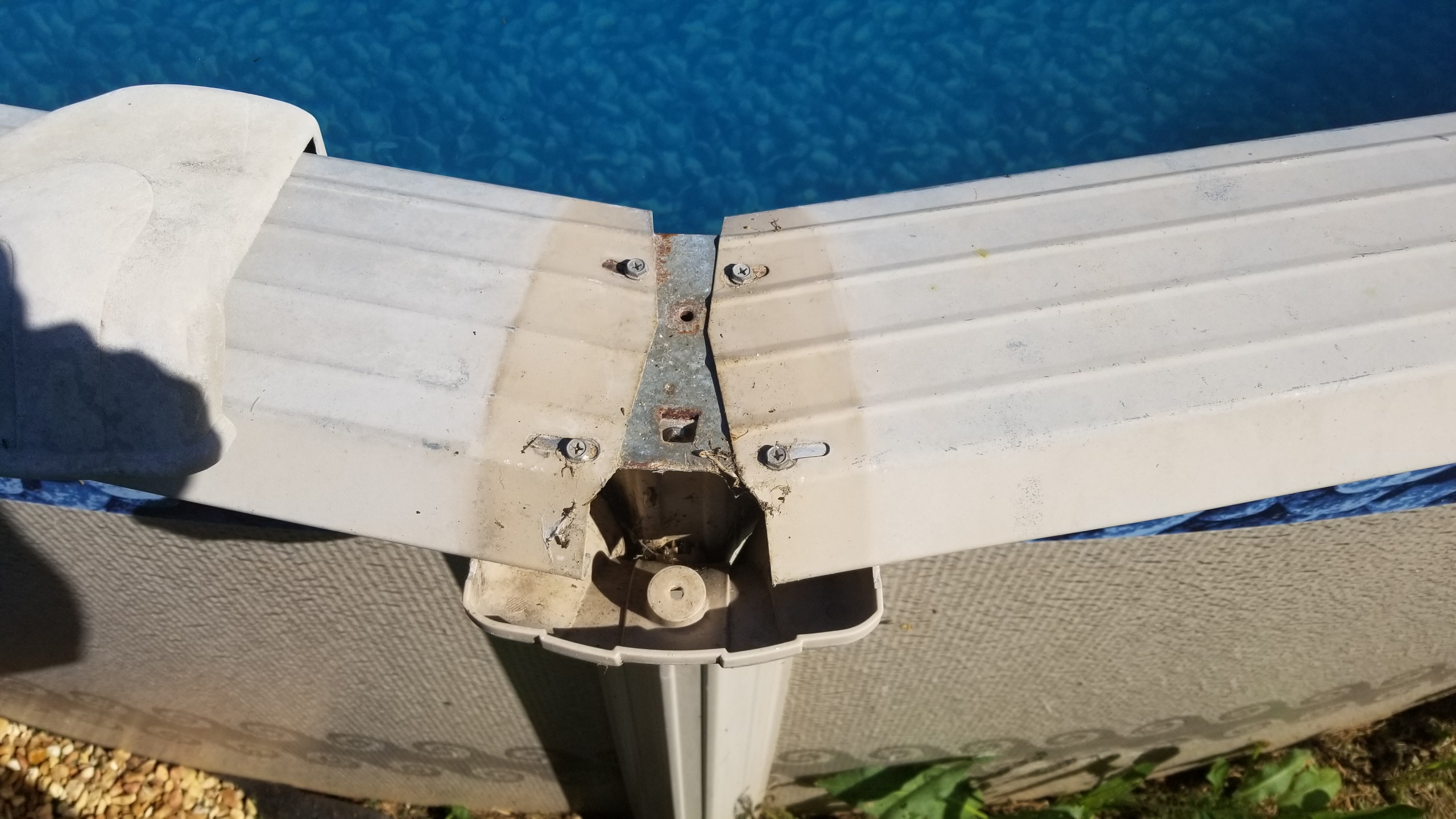 ps and rails. I plan to use the bottom portion of the top caps.
The pool was here when we moved in. The house was a foreclosure. I would guess the pool is at least 10 years old. It is 24 feet in diameter. The top rails are 52 7/8 inches.