Hi everyone.
I have a 35 year old in-ground Gary pool.
When we moved in and I started taking care of the pool I found one of these "what I am calling a skimmer vaccuum mesh bag" (see pic below) since I am unsure what it really is or should be used for - lol.
They way I use it is I insert it into the skimmer where it fits snuggly on the circular lip inside the skimmer about 12 inches down (at least below the bottom of the skimmer basket that can be inserted just fine over the top of said mesh bag.
So when I use my main skimmer for vaccumming, I pop in this mesh bag and it catches all the "dirt" so it does not make it to my pump/filter.
I also use the bag seasonally, like right now in Fall as the oak tree over the pool drops its leaves, acrorns and fine, black, grainy "stuff", under the skimmer basket so that it catches all the fine particals that squeaks by the skimmer basket. Again to stop the "stuff" from getting to the pump and filter.
Questions are:
1. What is this "mesh bag's" proper name and then ...
2. Where can I purchase one as I have been surfing the net looking but finding nothing like it?
The m esh bag is about 2 to 2.5ft in length (see pic below) and then as the other pic shows, has a metal 8" ring at the mouth of the bag.
Any help or insight is greatly appreciated.
Best,
J Kusch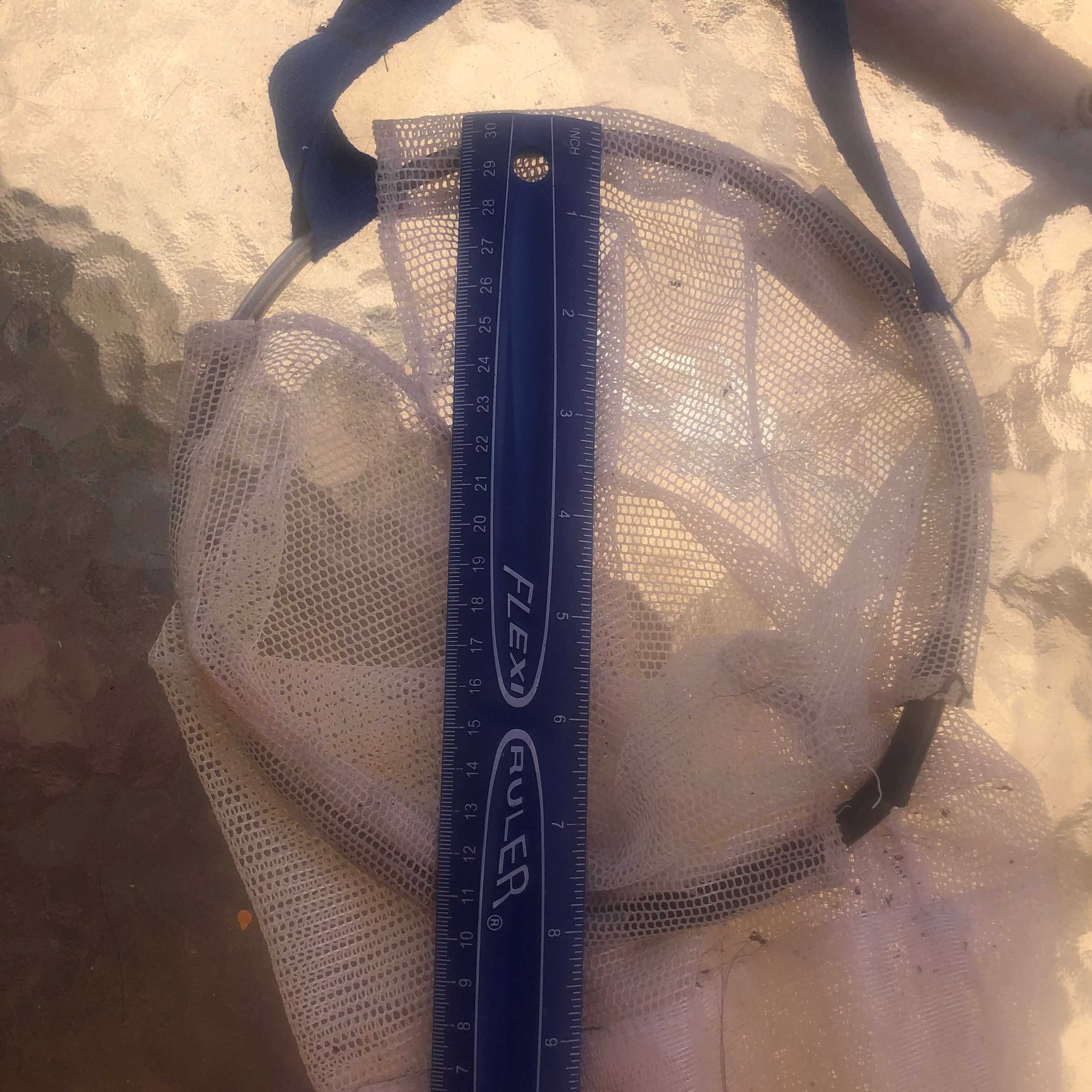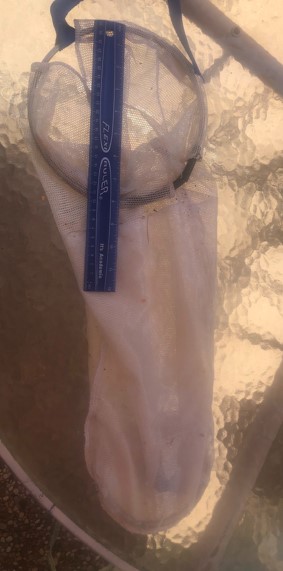 Pic of in-ground skimmer with bag inserted (hard to see I know - lol).