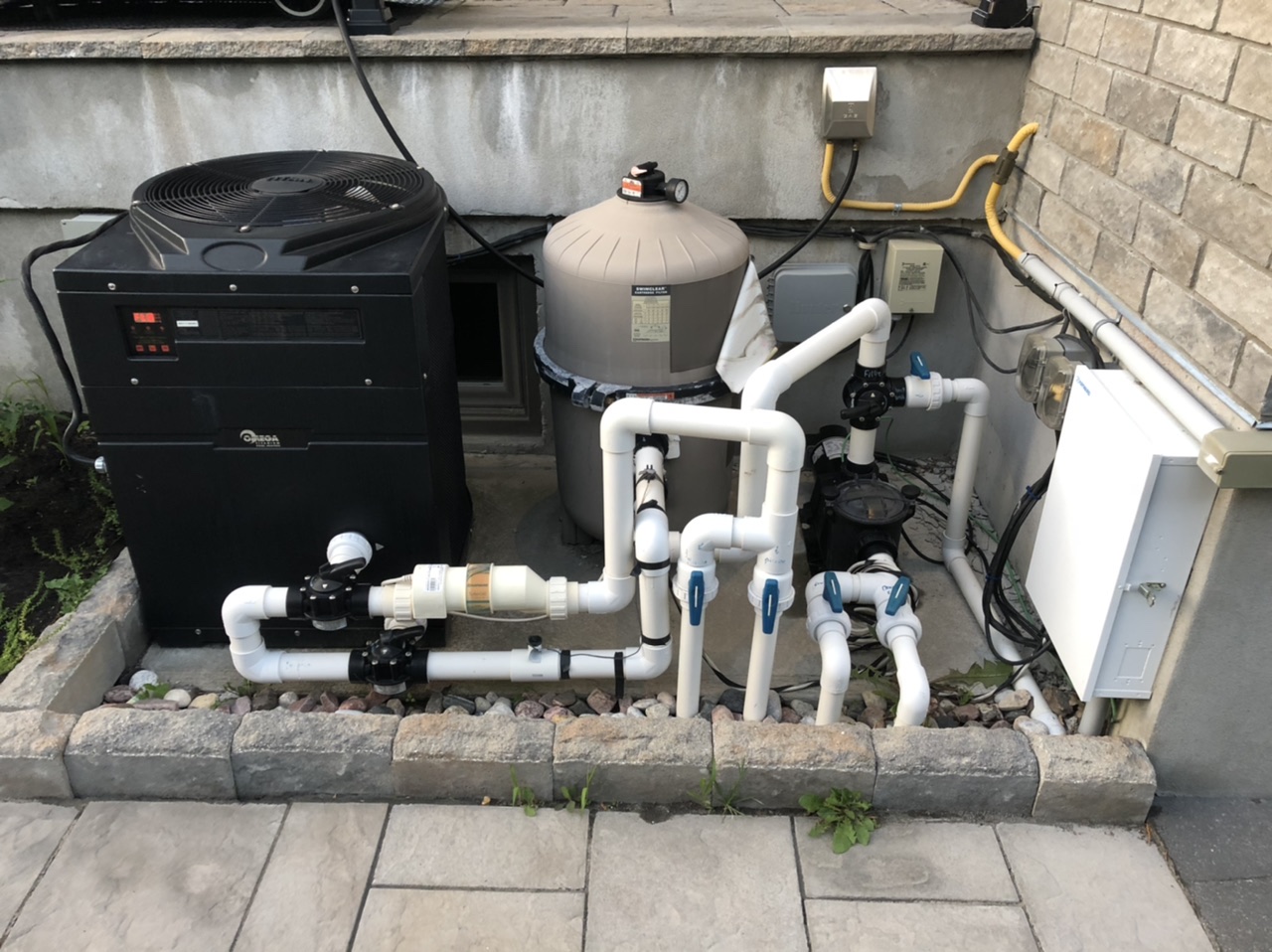 Hello,
I have a 14x28 rectangular pool, 3 1/2' to 6' depth. I calculated about 14,000 gallons and roughly 85' of head. A Hayward C4030 cartridge filter and originally a Super pump 2, 1 1/2Hp which died after four years of running too hot. My Generic brand motor now (1.65Hp) runs too hot to the touch. Listed Ambient temp is 50C, I measured up to 80C. Voltage reading 238v, and amperage 9.3a (motor is rated 8.5a). The thermal overload does not cut power surprisingly, however if manually stopped, the motor will only restart after it cools off.
My neighbour has same size pool with sand filter and a 3/4Hp Hayward Century motor - original (about 10 years).
I am desperate to figure out what the problem is and how to resolve it. I fear I will go through a motor every four years (this, being year 4 with generic brand motor). Can I reduce to 1 Hp motor? Is there too much friction in the head causing reduced efficiency of water flow? Will a VSP motor make a difference?
See attached photo for setup. Thanks!