Parts
939 Views
Last Post 10 June 2021
Robcg1
posted this 31 May 2016
- Last edited 17 February 2017
What are the replacement bearings for a pentair LA01N motor. I also need the replacment Capcitor too! Thanks.
I have an older in ground octagon shaped pool and need some coping connections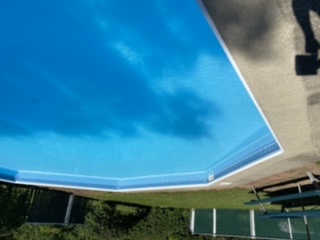 My pump began making a loud noise. I suspect the bearings. I replaced the pump and all is well. I decided to replace the bearings in the old pump which is 6 years old. I purchased 6203-2RS/C3 bearings. On removing the old bearings the code was 6203 HL. What is the difference in the bearings and can I use the new bearings. Also the old bearings both seem to be ok.So what else could the noise be?.It is not to do with the impeller or diffuser since these are on the new pump. There was nothing in the pump which would cause the noise. Finally there are no split rings holding the bearings in place ..is this normal. The pump is a century two speed 2 hp cat number B2984
I have a pool pump motor Century Centuron 177451-03 that is running slow. Capacitor I removed from top of motor is Magnetek 175863-50. Do you have a replacement and what is the model #? Thank you!