hello, how can I wiring the power supply to my pool pump hayward super pump 1 horse. Model: c48k2n143b1.
My circuit breaker its 20 amps single pole braker on 12awg wire. 120volts.
its dual pump 115v and 230v. I want to connect to 115v, I just swicth the pug with 2 wires to the arrow on the connect clips and the arrow its now on 115v. But still have my power supply to connect and still have only the L1 and L2 to connect my power supply. So question: where can i connect my neutral on this "L" and my hot wire too? I do have 2 pics below, the first pic the hot wire is connect to the L1 and the withe wire or neutral is connect to the L2. The second pic my hot wire its connect to the L2 and the white wire or neutral is connect to the L1 boths pics the plug with the 2 wires its connect to 115volts..so what is the rigth way to connect this pump! pic 1 or 2?
.Also i attach the 3nd pic. its the pump pic.
Im tryed the first pic to conected the pump, but the motor runing for 5 minuts and the motor staring smoke and burning.
so please can you guys help me. thanks.
THIS PIC THE HOT WIRE IS CONNECT TO L1 AND NEUTRAL TO L2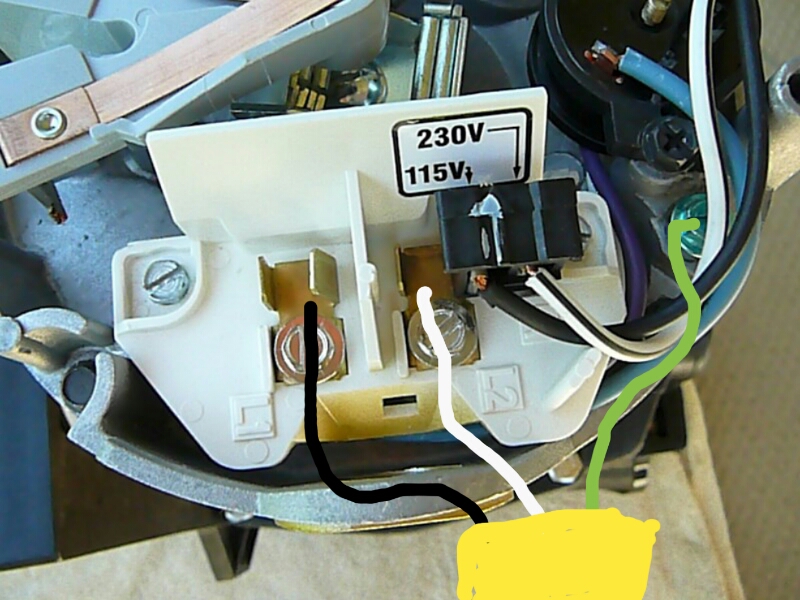 THIS PIC BELOW, ITS THE HOT WIRE TO THE L2 AND THE NEUTRAL TO THE L1.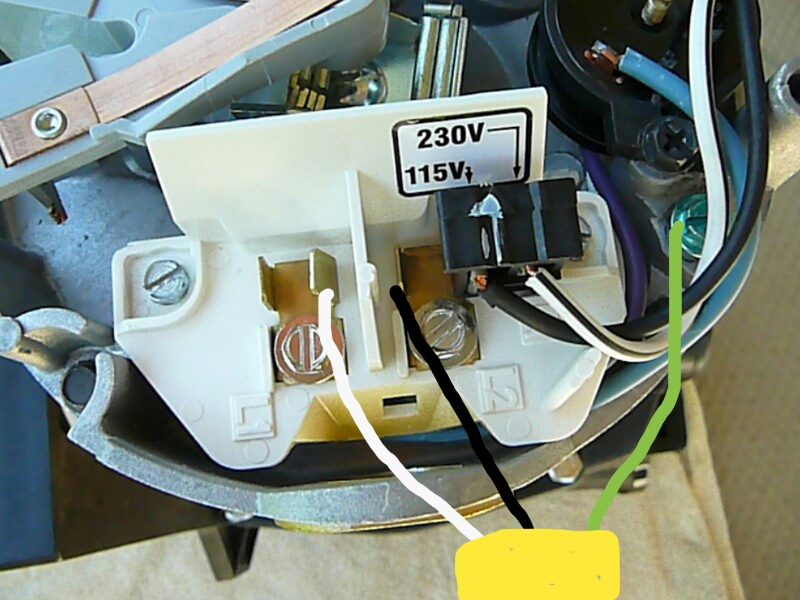 THIS PIC ITS THE MOTOR PUMP HAYWARD